The logistic and express company will face many claims associated with road safety each year, and vehicle telematics is the only effective way of disputing liability and challenging fraudulent as well as false and legal claims against those companies. Vehicle telematics can significantly reduce legal and admin costs including playing a vital role in alarm notification and emergency alarms to minimize claims costs.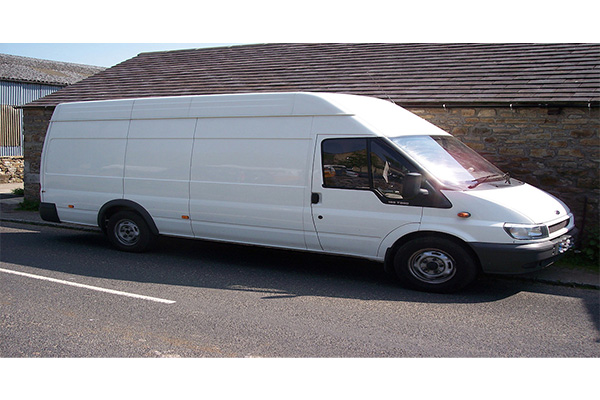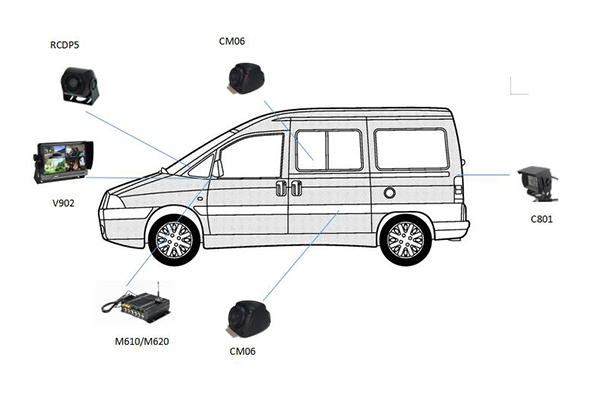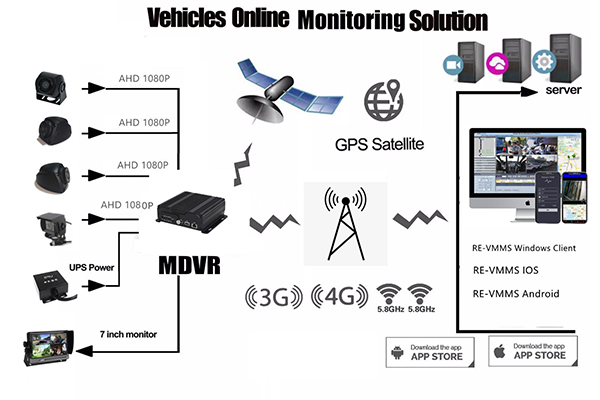 RECODA 1080P Mobile DVR 360-degree surrounding Monitoring All-in-one Intelligent Device can be widely applied, providing professional and reliable fleet management solutions to Vans, buses, coaches, tourist buses and school buses.
The products of RECODA, a mobile DVR manufacturer, are integrated with advanced AI with DSM to detect Fatigure driving /Distracted Driving/cell phone use/Smoking, Ai with ADAS (Advanced Driver Assistance System), AI with BSD(Blind spot monitoring) which can warn the driver of the potential risks caused by fatigue, distraction, so as to improve driving safety.
VAN CAMERA SYSTEM FEATURES :
· Detect and warn the driver of unsafe behaviors: fatigue, distraction, phone calling, smoking, no driver
· HD alarm recording (simultaneous alarm and recording)
· Synchronous display of real-time monitoring videos on the Client
· GPS track recording, showing the actual speed and location
· Remote downloading of recorded videos on server or DVR
· Support 4 channel AHD 1080P input and HD 1080P output
· 4x1080P, 4x720P AHD, 4xD1 and 4 mixed-resolution recording, support CVI and TVL solution also with pre-recording function
· Multiple trigger recording modes: power on the trigger, timer trigger, motion trigger, G-sensor trigger, over-speeding trigger, 8-channel customized alarm input trigger, and panic button trigger recording
· Support 4G/3G/WIFI/ live streaming and GPS tracking; Can achieve real-time remote car display monitor on IOS and Windows clients
· Automatically upload data for remotely intelligent data analysis and management, including data: alarm recording, alarm information, log information, GPS trajectory, real-time videos and images
· Support Max.2x256GB SD card for data storage
· Support dual-stream technology, and sub-stream network transmission
· Support G-sensor acceleration sensor
· Operated by touch-screen and infrared remote control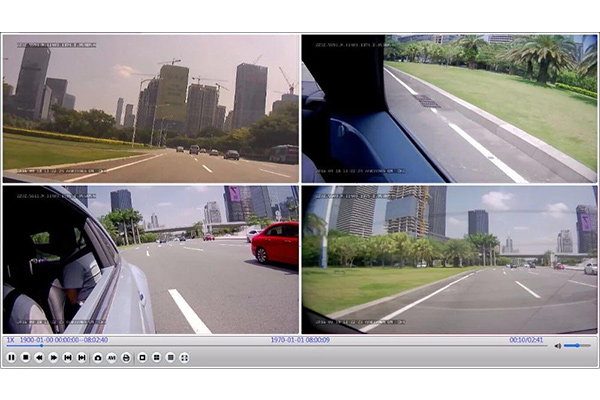 4 Channels FULL HD 1080P Recording