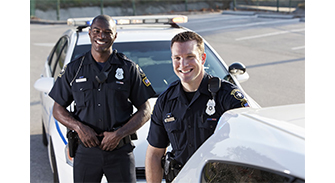 Provide precise recording of evidence for law enforcement.
Police with body cameras of Recoda, a mobile DVR manufacturer, we can offer a better solution for policemen to record criminal activity in a proper way. It can improve the documentation of crimes.

M520 4G Body camera
Fast Responsive 4G Live Streaming
The Android 4G law enforcement device is a new type 4G body camera that allows law enforcement staff to carry out law enforcement impartially when performing official duties.
Dual chip technology, lower power consumption, longer battery time.
RECODA developed the first dual-chip body cameras, the power consumption reduces 20-30%, extends 20-30% working hours, small size, longer battery time.
H.265 Andriod 4G AI body camera M520 CODEC
When it comes to storage, a high efficient video compression will be more preferable to save resources.
Wireless Charging
Real hands-free charging, just places the live police cameras onto the wireless chargers, do not worry about the bad connections of USB ports because of frequent plugging.
AI facial recognition/ vehicle license plate recognition.
Local recognition
The local face feature/ license plate information can be extracted and compared with the information warning database of key persons/ key vehicles in real-time. Meanwhile, matching information can be output and warnings can be issued to realize the real-time comparison and warning of the face and license plate in the non-Internet environment.
Cloud recognition
The body camera M520 detects human faces/ plates, automatic grab face feature/ license plate image information, upload to the cloud platform in real-time with the help of a cloud platform characteristic of a large sample library and powerful computing ability, quick to identify a suspect/ vehicles, and return the results to law enforcement recorder, realize face/ license plate identification of early warning.